Prerequisites
Mac OS X
Access to your Mac OS X with admin or a user that has administrator permissions
Step 1 – Log in to Mac OS X
Click on the  icon in the left top corner and click System Preferences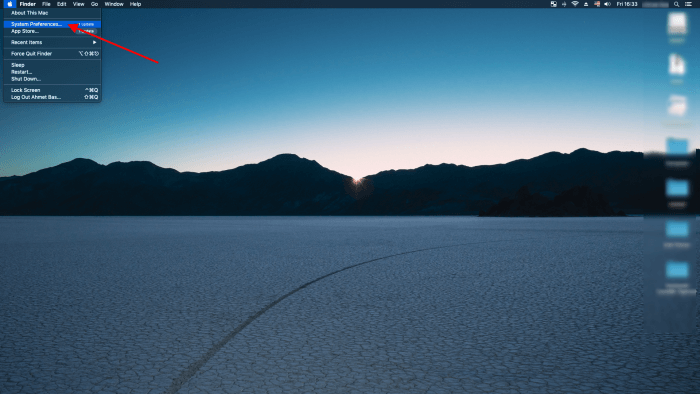 Click on Network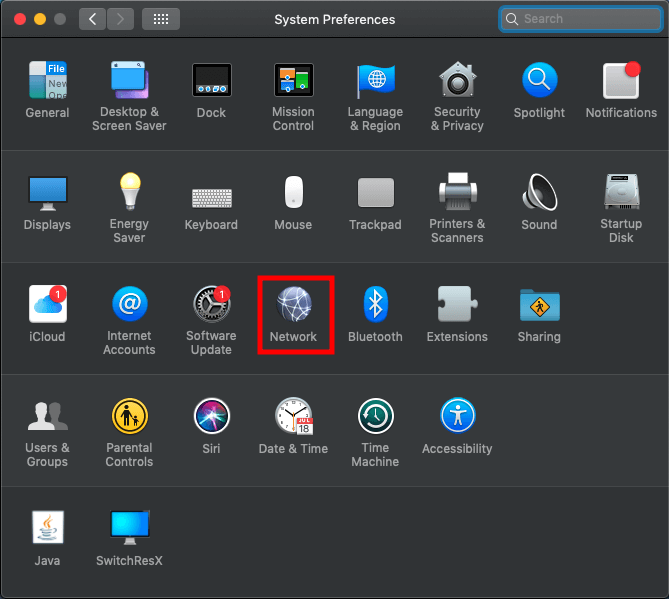 Click on + to add a new interface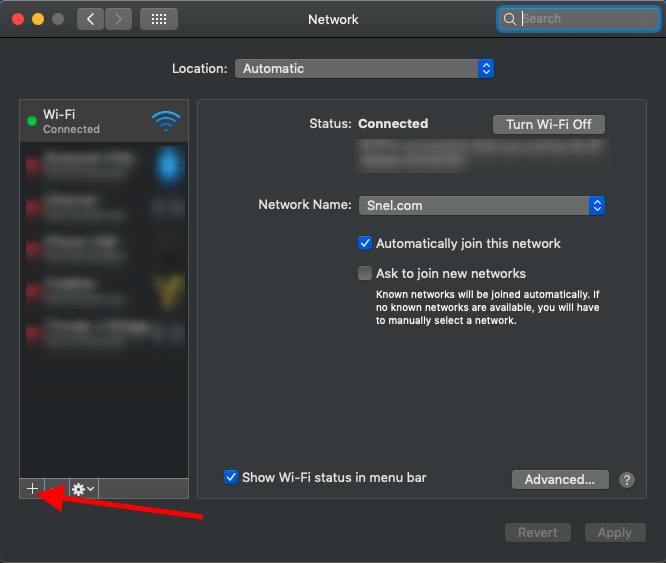 Select VPN via the Interface dropdown list. Select L2TP over IPsec as VPN-type.
Enter the VPN server information
Server IP = 193.33.61.1t85
Accountname = Administrator
Once everything is entered/selected click Create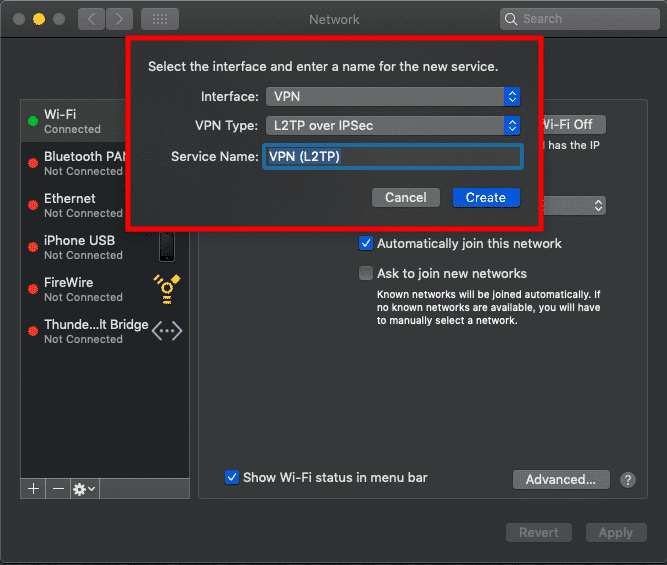 Select VPN (L2TP)in the left menu and enter your VPN information. In our tutorial, we use as example Server Address 193.33.61.185 and we are using Administrator as Account Name.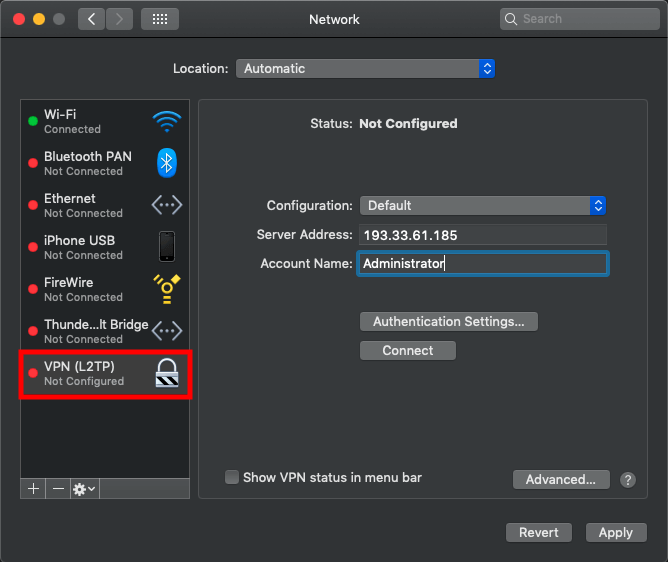 Click on Authentication Settings... and enter Password in the password field of your VPN user. In our article, it's the password of the administrator user of our VPN server followed by the Shared Secret that you have entered in step 5 of this article as Preshared key and click on OK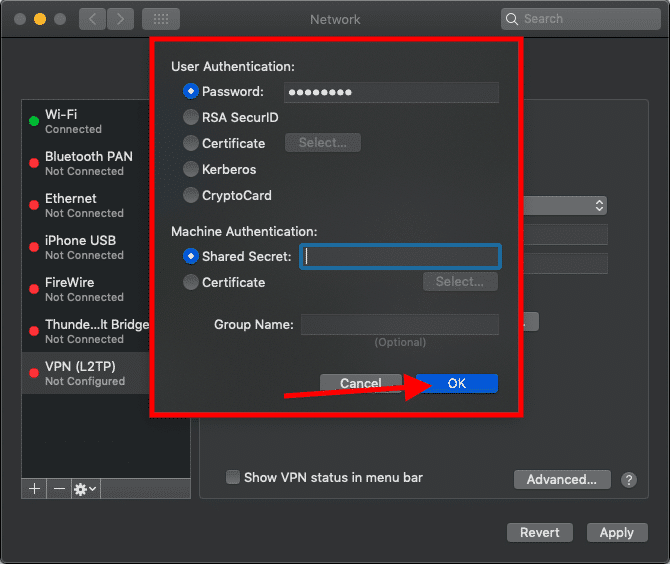 Click on Advanced...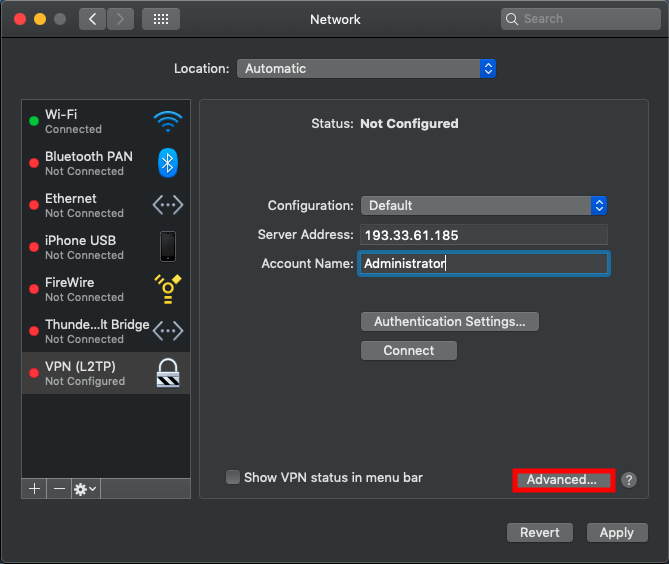 If your VPN server allows sending your traffic through the server, you can enable this to send all traffic over your VPN connection.
Select Send all traffic over VPN connection to send all traffic over the secure VPN connection.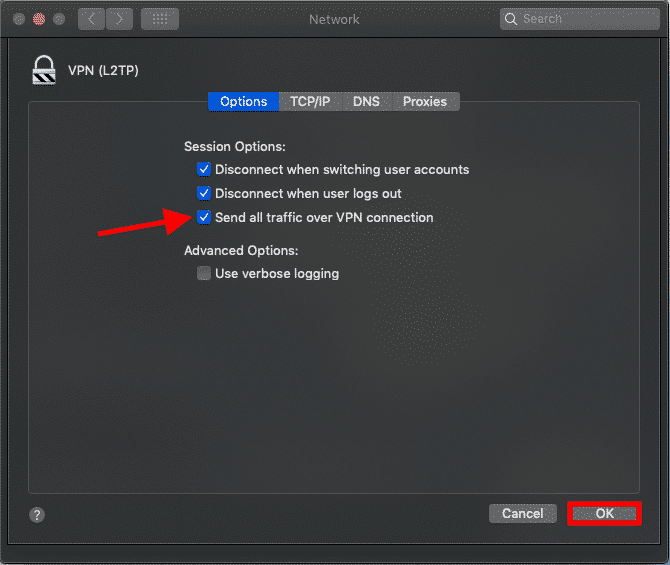 Step 2 – Connect with VPN
The Mac OS X VPN client is now configured. Click on Connect to make a connection with your VPN server.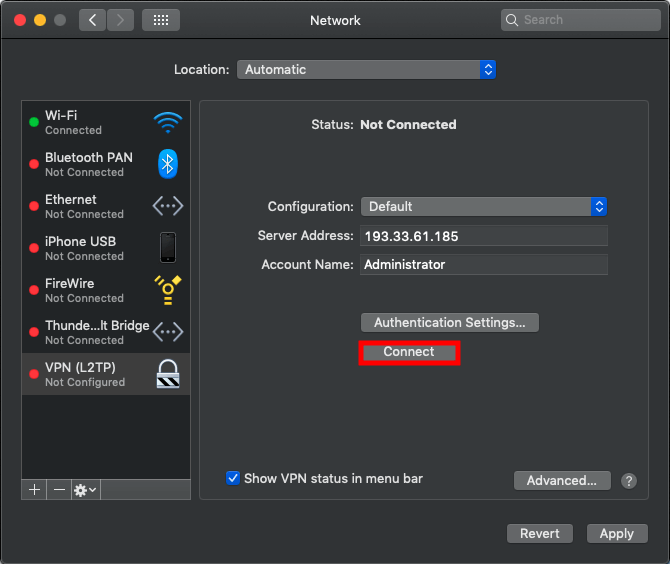 We have made a successful connection to our VPN server via VPN.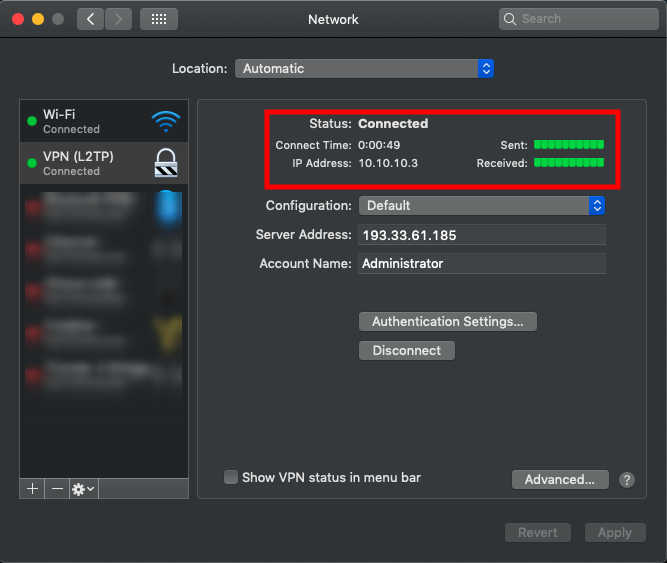 Step 3 – Check IP address
If you are routing all traffic through VPN you see the VPN IP address of your VPN server. You can find your IP address by visiting whatismyip.com.

Conclusion
Congratulations, you have configured a VPN client on a Mac OS X.