The DPI settings are the settings that enables you to change the size of all fonts and other UI elements on the computer. But unfortunately, by default, you don't get to change it through a remote desktop session that runs on a Windows 7 or Windows Server 2008 R2 computer. They are grayed out, like below.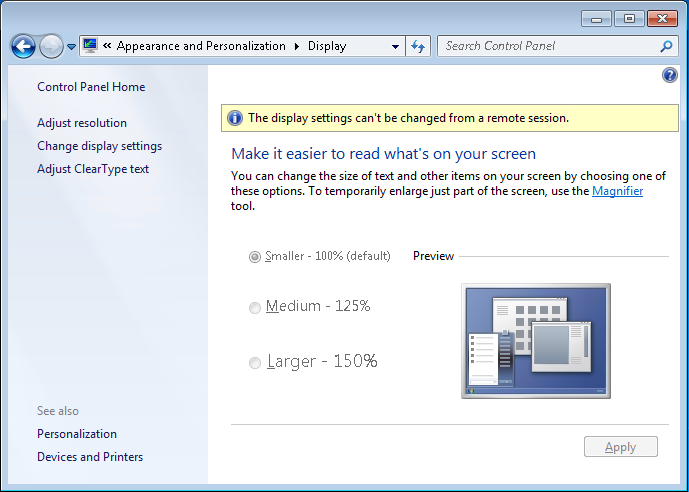 You may want to ask why we need it to change the font size on a remote session. Believe me, when you use a laptop or tablet that runs on a very high resolution like Surface Pro 3, you will need a larger font on a remote desktop session. Otherwise, the font will be too small to read on the screen.
To fix it, you will need a special hotfix from Microsoft.